never again
November 25, 2009
maybe i was a golden trophy
now unused and looked over on the lowest shelf
one can only hold the solid composure for so long..for you i did.
but now i refuse to be. a trophy doesn't lead a very exciting life looking out from the pessimistic and constant unintelligent mind of a lust inspired teenage boy. i will not, no, i cannot, be an option. i can't be something experienced only when you feel you need me.
maybe i was the one step that showed you how different the world could be
but for now i hope i'm the one spot you can't quite get clean, no matter how hard you scrub.
now i know what i deserve.
the brightness i brought to your day? feel it turn to fire and don't take for granted a single second of the blinding light that comes after. the moment when it is not quite burning but not quite extinguished, i want you to savor that.
i am the most vibrant color in your world of varying shades of gray, you said it yourself, now i'm flying at the highest speed.
you were right about one thing, you do differ from most. because if every male was like you, i'd have slaughtered half of the population by now.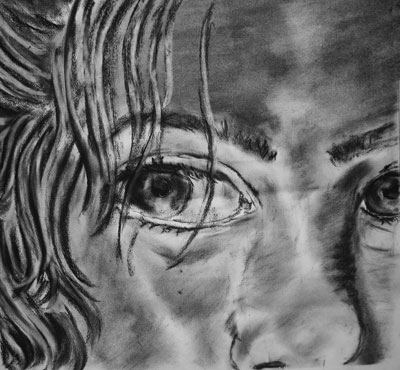 © Brooke W., Weston, MA