Look Harder
November 25, 2009
I was born in America, the land of the free,
Everyone so eager to live, so full of glee.

However, there is another side of America that many people see,
Brought to our attention by the 9/11 tragedy.

If you wish to view this mayhem, it's as far away as turning on your TV,
look at all the people fighting and all of them who disagree.

They act like animals, saying what is on their mind and making their own plea,
it seems as though the thoughts, not actions, are racing through their mind at the speed of light times three.

One might wonder who in America holds the key,
who will stand up and lead us, to give a humble decree.

Yes, I am growing up in America, I thought I was supposed to be free,
Now I cannot be what or who I want to be.

In spite of all this, God is our rock, his children are hanging on for dear life, and he is our solid tree,
He is the true ruler of our lives, HE is the ultimate power who reigns from sea to shining sea.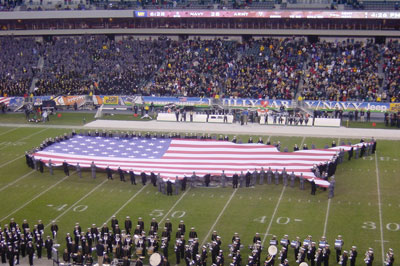 © Kristin B., Middletown, DE