I will forever love you
November 24, 2009
You said "I love you and i always will"
I believed you and i said it back.
I don't know if you were lying
but all i can say is that i wasn't.I was telling the truth.
You could have been tricking me.
I don't know for sure.
I can't read minds.
I always will love you but
I know you wont always love me
I really hope you will
But i don't know People change
And so do peoples feelings
My feelings for you will not change
and i promise you that.
But i don't want you to think of me as
some girl that you can always come back to
than leave again because Im not
Im not one of those people who will always take you back
I don't want you to play with me again
You have done it so many times before And I'm tired of it.
I will take you back but only one more time.
You won't deserve another chance after that.
You really didn't deserve this other chance
You called me names
and said mean things to me
But i took you backand Im glad i did
Because if i hadn't
Than you would have moved on from me
To some one else
And i would have died if you did that.
Because obviosly i cant live with out you.
If you haven't noticed you are the only one
I love and will always love forever in till i die......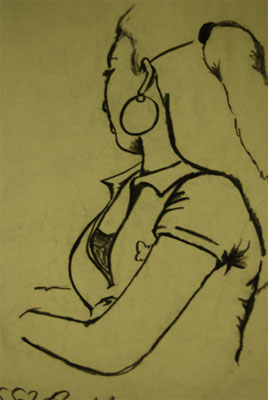 © Janessa B., Kannapolis, NC