Forced Reality
November 30, 2009
I want to stay in this dusky rose dreamyland,
And never wake up.
I want to live in this world, where you love me,
Rather than going back to cold, dreary reality.
But you're determined, obstinate, you tell me you don't, you don't love me.
I don't want to hear you.
NO!
I scrawl in red ink all over your perfect body,
Finally marring the perfection,
Leaving you with one memory of me you won't forget-
To be forgotten-
No!

'Cause I won't forget you.
Do you ever know?
Do you know how much you hurt me?
Do you know that every word you sneer splinters my heart into the tatters it threatened to do when I first saw you, when I first said your name, tripping over my tongue, leaving a sweetly sickening tang in my mouth-
Do you know?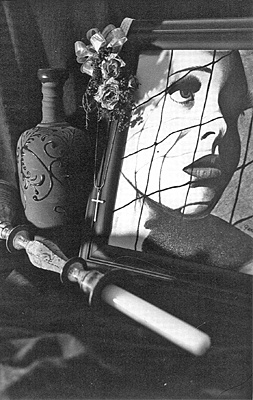 © Jena S., Cameron, WI