The Colors of Fall
November 29, 2009
Low behind the horizon a wind starts to blow,
The colors begin to shine,
As the leaves start to show,
The trees look like they're in a line,
As I sit and watch,
I turn my chair on an incline,
And turn the heater up a notch.

The colors start to span from green to red,
Blowing in the air,
As they settle and spread,
I notice the leaves start to encircle my chair,
So I get up and start to walk across my seedbed.

The leaves start to crinkle under my feet,
As I walk on to the trees,
They fall like small heartbeats.

I walk around without a care in the world,
Dragging my feet across the ground,
Watching leaves as they start to curl,
With each step, I seem too bound,
As my sight is set awhirl.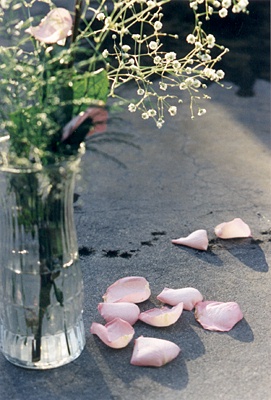 © Mary A., Fullerton, CA