Heiress
November 27, 2009
Oh, Dear Heiress, the worlds implore
The likes of which you humbly scorn.
Heels that never will God let touch the floor.
From dynasty's doom that took the form

Of a diamond laying upon chipped stones.
Glistening tears fall far from home—
The embellished body wrapped 'round thin bones.
You nursed them, Highness, and now they're gone.

The lace that tied black curls in braids
Slipped away to finds its place—
Search for dots amongst the maids
Who wove her beside the kingdom's face.

This all is yours, though you decline.
But what's mine is yours, and you are mine.
Be honest, Dear, for our Lord's sake.
You're obsessed with perks. The crown you take.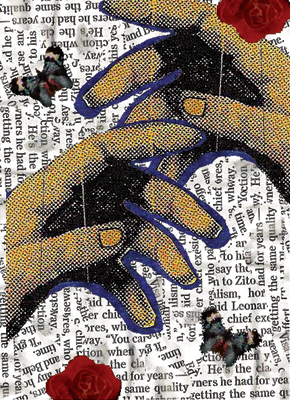 © Christine S., Arlington, VA