Butterfly
November 22, 2009
Butterfly, butterfly, passing by
Won't you stop and tell me why,
Why only you can fly so high.
I long to join you in the sky,
But even though I try and try,
I leap, but I can never fly.
That's why I chase you butterfly,
But when I fall out of the sky
And tears begin to fill my eye.
You just keep flying by and by,
That's when I begin to cry
Out to you my butterfly,
But I sit with no reply,
From you, my precious butterfly.
On the hard, cool ground I lie
While inside my dreams die
Because I know I'll never fly
Off with you my butterfly.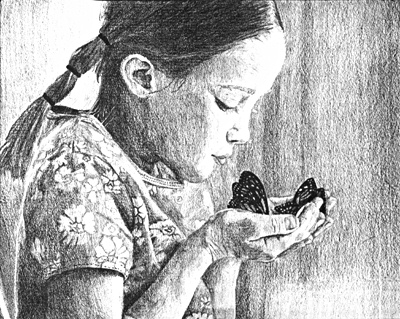 © Alina L., Holland Patent, NY