Guardian
November 22, 2009
Why is it
That darkness is always perceived,
In the human mind,
As something bad?

Because we don't see it?
Because we can't understand it?
Because we can't explain it away?

We all have that fear
Lurking in the back of our mind,
Of some dark terrible beast.
It sits there, waiting.
Watching your every move,
Lacing its way through your thoughts.
It's always viewed as some massive,
Horrid, disgusting creature.
Thought up by our imagination.

Mine?
Mine is similar, I guess, maybe
To yours.

His eyes are nothing but slits
Of liquid, white fire.
Burning with internal light.
His mouth, a yawning depth,
Darker, even, then the surrounding
Mass of black shadows.
The surface of which is constantly in motion.
The kind of movement that,
When looked upon for too long
Makes a person want to hurl.
He moves with predatory efficiency.
Towering behind me.
Feline; prowling at the corners of my vision.

But that beast within your mind,
He knows you.
He understands you.
Breaks you down,
And spells you out to be the coward
You truly are,
And still stands behind you.

I can see him,
There.
Out of the corner of my eye.
Him and me?
We have an understanding.
I'm not afraid.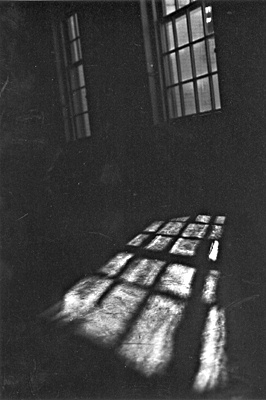 © Mary A., Fullerton, CA