Left to not care
November 21, 2009
Falling through the world isn't that bad.

If you want to ignore my feelings, go ahead.
You wont take a second look at me.
Only you have the power to make me fly.
I feel like something is there but then I look again.
Sleep never helps and it feels like dark clouds hang over my head, threating to pour on top of my non-exsitent soul.
I feel like I'm ten feet under.
I have no chance.
So I cry war, innocents, joy, ugly, pain, and love.
Un-needed feeling for someone who never cared before.
What now has changed your mind?
Now that I pull myself up and out of the dark waters of pain.
Now sliping back in.
Unlit candles that just sit at the edge of my sills.

I greive that someone will take my place.
Don't want to have these feelings.
Cry peace, cry hurt, cry forgotten, cry into my shoulders but discard me in the end.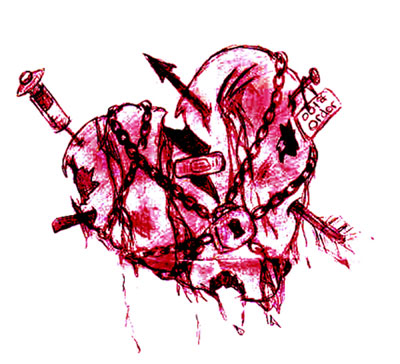 © Asia B., Hudson, MA