Teen Routine
MAG
November 20, 2009
I hate you!
Shut up!
Go away!
Stay away!
I don't want to talk!
You don't understand!
You wouldn't understand!
How would you know!
It's MY life!
You can't tell me what to do!
I'm not a little kid!
This isn't fair!
Why are you doing this to me?
Why do you hate me so much?
Why does the world hate me so much?
It's just so hard.
Please.
Just listen.
I don't need a lecture.
I just need a friend.
One minute.
Hear me out.
Life is just so unfair.
You know?
I don't get it.
Why me?
Am I just not good enough?
Am I doing something wrong?
Does it get better than this?
I hope so.
Thanks for listening.
I'm sorry for what I said.
I didn't mean any of it.
I'll be okay
Really.
I know you love me.
I love you too.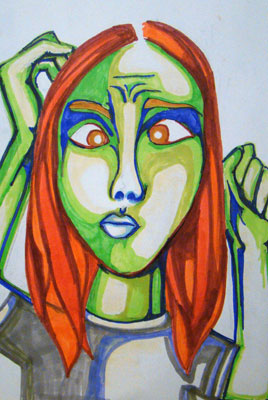 © Michelle L., Syosset, NY