Polygamy
November 20, 2009
Overwhelming
The complete joy of being understood
By another person when I say
"I love her," laughing to myself.

They know what I'm talking about;
They know what you lie about,
And what you mean when you say
You're fine. You rarely are, completely.

But you're the most stable person
On the outside, that I have ever known.
Always a bit disgruntled, but
Your room is beautiful, tad exotic,
With florescent shades that halt the air,
Keep us up.

Here's the thing:
I am the one who can sit on your bed
And listen to bad music with you,
And laugh and be ridiculous.
Uncensored. Just so.

We'll look through ancient texts
And marvel at how ignorant they sound
And smile at them just a little.
And we can end up cool, flat and dead.
And that's chevere. Fantastic.

I am the one who is close. Literally, nearby.
I know when you're not with us,
When you're thinking hard,
Or not thinking at all.

I love the feeling of being able to read your mind
While the rest of the world thinks you're
In the present moment, forever.
And he knows what I mean,
Because he knows you almost as well
With different reasons, different veins,
Other knowledge and bits
Philosophical.

I can see you, standing with him on the waterfront,
But our place isn't like that.
It's indoors, quiet with movies.
It's laughter and cameras and burnt popcorn.
You pick out the okay bits, but I resist.
I'd make you more, but you want to make do.


But out there, with them, it's more peaceful,
And it's a different world.
You can have both. I like it that way. I
Want to see you happy. Because when you have both
There is another person who understands when I say,

"Isn't she great? She's funny, awkward, I'm
Infatuated with how she says things,
how she does things, how she denies
The obvious. She's predictable, but she always can
Surprise me. The silliest things make up who we are.
The fact that our friendship, relationship, exists
Seems to defy gravity, boundaries, state lines and law."

And they know what I am talking about. They agree
With every word, utterance and thought.
They might know you more in some respects
But it's okay, it's meant that way.

Too preoccupied with you,
Like you too much to have a boyfriend
Of my own again. I just have you.

I'm not saying the practice is right,
But everyone's happy.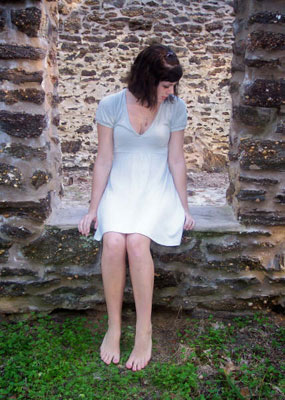 © Katie S., Vineland, NJ