Desert Love
November 19, 2009
Sand blowing,
Coarse seedlings
Of the desert terrain.
The hooves of the camel
Sink deep into the
Golden earth.
Dry mouths,
Teary eyes.
Moisture no longer
In my field of view.
Step by step,
We embark closer,
To destiny.
The hump of the camel,
Filled with water.
Like my heart filled
With love.

Swords clashing,
Under the desert stars.
I will stop at nothing
Fighting for
My true love.
Foot maneuvers
Handy trickery
And skill
Guide me
Through the battle
Tears stain her cheeks
And blood stains my heart.

Around a glowing
Fire
We stare into the
Glowing specks
Of heaven
Placed above us by
A greater force
Standing in a line
Reminds me of the
Tigris River
Flowing down
The peninsula
As song flows
From our bodies.
Old notes cascading
From our hearts
The ancient glory
Of the ney
Is blown
From our mouths.
Listen to the reed
Moaning in the night
As it was centuries ago.
The song of my ancestors,
Reincarnated
In ourselves.

Trudging through the sand
Ages spent
On my calloused feet
Gasping for air
The heat of the sun
Beats down on my neck
Like a harsh lashing
To a servant
In solitude.
Thinking of
My love
Gives me strength.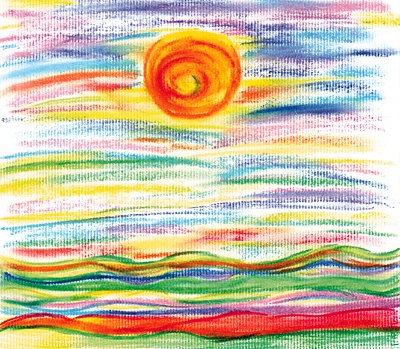 © Jennifer W., St. Albans, WV