Inside & Out
November 18, 2009
Inside & Out

In my hand, I posses a power, the power to learn and grow.
But how can I help others if I myself don't even know?
They called me names beyond names,
and proceeded to knock me down.
But I couldn't be mad at them, if I continued to keep that company around.
All the names they called me hurt, and cut into me really deep.
You hear lies so much they seem to become reality.
Hourly, Daily, Monthly, swirling around inside my head.
I kept getting smaller, because I ate all the lies they fed.
I kept going to church, and tried to learn how to forgive.
Kept seeking for the good in people, because I wanted to truly live.
Could I become like Nelson, and persevere through my oppression?
Keeping my head held high despite the drama of my situation?
Or should I be like Malcolm X and plan for their destruction?
But by hurting them back, I'm only confirming their fabrication.
Instead I'll look in the mirror, and you know what I'll see.
I'll see the beauty they see in me, that they don't have, which causes their jealousy.
I embrace my brown skin, I no longer have to run.
Because I see it's been kissed, not burned, by the sun.
They only focused on the beauty that was seen.
But I chose to focus on my inward and outward beauty.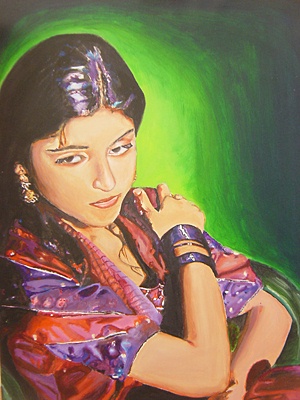 © Ranna C., Monmouth JCT, NJ