Fighting Anna
November 18, 2009
Anna told me not to eat again.
I look in the mirror,
Bones poking through flesh,
Eyes sunken in.

I start to weep,
As Anna laughs.
I am letting her rule my life,
I let her ruin me.

I was never a liar,
Until Anna's arrival.
Now I lie everyday,
Just as I play along with her game.

My whole life has become this,
The boney girl in the mirror.
I've let Anna take over,
How will I ever brake free?

Afraid to stand up for myself,
And finally defeat her.
Anna whispers in my ear,
You're weak and small.

Then I back up from the mirror,
And take one deep breath.
Reaching over to get a brush,
And smash the mirror into a million pieces.

Anna still tries to enter my life now and then,
She comes up unexpected and takes me off guard.
But she is still just a broken mirror,
Anna is forever defeated.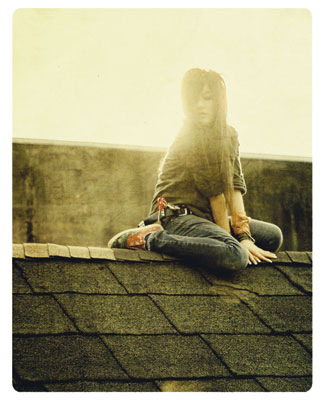 © Hailey J., Lake Oswego, OR