Suicide
November 18, 2009
Suicide
I am a waste of God's great talent; and this is how I solemnly feel sometimes.
I don't know how to control these feelings they come and go.
Who I am doesn't make me happy and I haven't been for a long time.
Everything that I do is wrong and everything that I say is at the wrong time.
No one listens and no one hears my cries some how silent in a big bang.
What I say is not taken into consideration and seriously.
Pills, pills, and more dope. The sky has no limit and I'm going as high as my high will take me.
I want to get so high I won't have to feel all of the things that I'm feeling.
It seems as if my life has been told in synopsis, but no one cares.
Even though in reality no one knows what I've seen, heard and been through.
I'm bitter and cold hearted… I have no feelings toward how others feel because I feel like I'm in the shadows and no one sees me.
My heart has been frozen solid and beaten in with a hammer.
Kill me, but I don't want to feel anything.
Kill me, and then tell me why.
Kill me and don't look or think about it twice.
I shall have a mock funeral and see if you truly care.
I shall see how many would fondle over my casket and make a mockery of me when they leave.
Tell the truth and shame the devil; am I worthy of being in my skin?
I'm lost and I need to find myself. I used to be so sure of whom I was and what my purpose in and of life was and now I've become drowned in my own self pity.
Help me for I have committed mental suicide.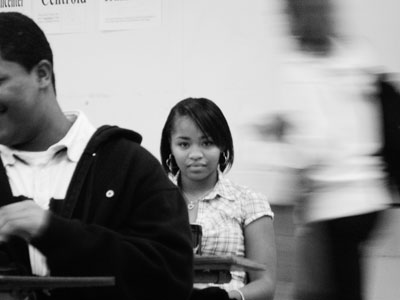 © Demetrius A., Ft. Meade, MD