What you were and what you never gave
November 17, 2009
You protected me to some degree and burned me the way only you can.
You were my everything: saviour, obsession, lover and pain; at least for a while.
You saw me in ways no else could and kept me safe like no one else did.
I honestly thought I was enough for you, that I was special to you. I was wrong. Or maybe I was right for a little while.
You were something no one else was; you were my obsessive compulsion, my chocolate and my poison.
Sometimes I still feel you in my blood, a mixed blessing really.
Why couldn't you be my forever? I know the answer anyway.
You and I are masochists; you for letting me go and me for letting you in.
I feel like I'm border lining hypocrisy. The things I say, I go against; the things that'll tear me apart I crave.
I need to forgive you, but I want you to feel what I felt, but I forget you have no emotion.
Please leave me to someone who'll care, who'll truly love me and I can love back. Give me this at least, after all the pain. Give me some hope, some freedom from the heartbreak you gave.
Give me something you never gave.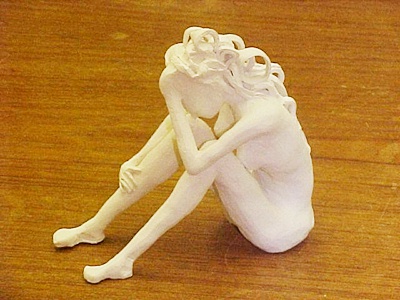 © Christine H., Brooklyn, NY