My Grandma
November 16, 2009
When you are young,
There is always that one thing that you love to do.
Whether video games
Or your favorite toy,
There is always that one thing.
For me, it was going to my grandma's house.

There was always so much joy and happiness there.
There were so many toys to play with,
Videos to watch,
Everything…
Grandma had it all.

I always saw grandma baking –
She loved to bake.
And whatever she baked,
Tasted like heaven in my mouth.
Like her brownies,
The many chocolate layers,
All topped with chocolate chips…
I can still taste them.

Her sleepovers were the best.
As my cousin and I got ready for bed,
Grandma gave us nightgowns that were hers…
I still have the one she gave me,
A green and purple nighty with little turtles on it.
Grandma would come in and scratch our backs
And tell us stories about her childhood until we fell asleep.
She did that every time.

Grandma always had a smile on her face…
I will never forget her laugh
Or the smell of her perfume;
She was the only person who had that scent.

As I look back on those days,
They were the best days of my life –
Just being with my grandma.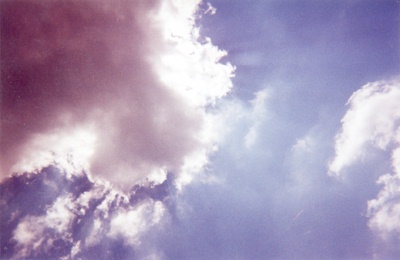 © Kena A., Huntsville, AL