Just Can't Trust A Kid
November 15, 2009
Mom, just how do you see me?
Am I mature or childish?
Am I stupid or smart?
Or am I just untrustworthy?
If I can fit a characteristic of a worthy person,
Then why can't I know?

Mom, what do you see me as?
A weakling that can't control her own feelings,
A crybaby to every 'touchy' situation,
A person who lacks experience,
I probably can't deny anything,
But even if I am,
Is just telling me what's up so wrong?

Mom, why do you lie?
What are you trying to hide?
Is it that bad?
Is it worse than my emotions eating me whole
From all the sadness I see you bare
And know I can't do a thing about it?
Is that why you don't tell me?
So I know how weak I actually am
What do you think the 'great' conclusion will be
When I finally find out?
. . . Or will I ever find out?

Mom, DON'T TOUCH ME
And say "you're sorry",
Because I know you're not.
You are a LIAR!
I can and will be angry,
Just wait 'til I find out
Find out the truth
That you can't trust a kid like me.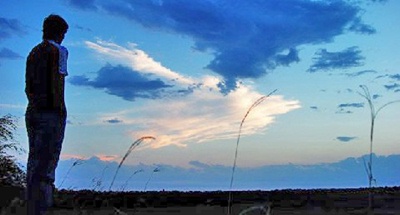 © Stefanie K., Katy, TX