Afraid to be Understood
November 13, 2009
So utterly afraid
you have no idea, boy,
you have no idea.
How much your heart pounds
when you think you
let out your secret again
with the once extra glance,
this time they see.
With the one word whispered,
this time they hear.
With the one poem written,
this time they understand.
You have no idea how terrified I am
that one day you will come up to my door
and say, 'I know you love me.'
I'll say, "You do?"
and you'll say, "Yes. But I'm not in love with you."
you have no idea
how hard it hurts
when reality crashes
on your head
a heart that feels like
it's been shattered
into a million pieces.
Goodbye.

I am afraid.
That one day.
You will read my stories,
hear my words,
see my face:
and you will understand.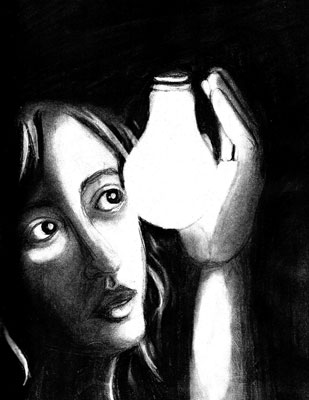 © Jessica P., Bethel Park, PA