not ready.
November 12, 2009
i dont want to leave.
im not ready.
Thee Lord calls down to you.
He wants to bring you home.
you struggle and say,
but i didnt get to say good bye.
He simply replies,
theres no need for a good-bye, bcause it's not over, your not gone. theres no need for tears, because your still hear, in their heart.
its not an end, only a beginning.
you surrender in this long fought battle, and you follow him home.
you look down upon us, and you smile.
reliving our meories, about nothing but joy.
the tears resemble pain&joy.
pain of not being able to see your face.
the pain of not being able to turn to you when things get rough.
but joy, of knowing that your safe.
joy of knowning you'll no longer be hurting.
i thank the Lord for graciously taking you into his loving, accepting arms.
for taking you away from a place filled with an amount overwhelming amount of disappointment.
finally, your home.
safe&sound.
in our Father's hands.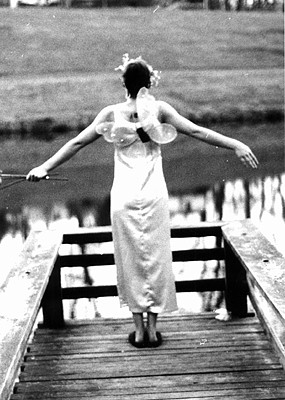 © Jennifer T., Cincinatti, OH