Give Me a Clean Heart
November 12, 2009
Who am I angry with?
Myself, for letting me hold on tight
To stupid, stupid, painful thoughts.

I should have been prepared for this.
I should have been ready to watch the shift
But from a portal far away
The ground seemed too far
And I thought it would be ok
To float for a little while.

My stupid hope has left me
Shrunken again, shriveled
On the floor,
with my heart pounding in my temples
and salt dripping over my lips.

And my bitterness
Keeps me from being glad that he's happy,
From letting her just be lucky.
Instead all I can think of is why, simply why?
Why not me?
Please, please, please, for the love of God
(and the love of me!)
Just let him look at me
And see the glow that he once saw
And let the timing be right
And the ground be solid beneath our wobbling ankles
So I can have what I've really wanted
All this time.

I'm selfish,
Bitter,
Jealous,
Tired,
And sad.
Is this what love is supposed to do,
To bring out the side I never wanted to see?
To make me wait for a letter that will never arrive?
To make me tilt my open, thristy mouth to open clouds that will never rain?

This isn't love, this isn't affection, or understanding, or depth.
This is just one quiet, pathetic girl, with a whale of an imagination
Letting one boy carry the hopes and expectations
That no human could fufill.
Its unfair to us both.
Unfair to him because it inhibits our friendship
And unfair to me because it takes up so much of my energy
And so much healthy space in my heart.

So I ask for something I've had trouble asking for before:
Give me a clean, fresh mind,
An open heart,
A new beginning
A rebirth.
Give me the strength to pursue this
And the love to carry myself
With respect.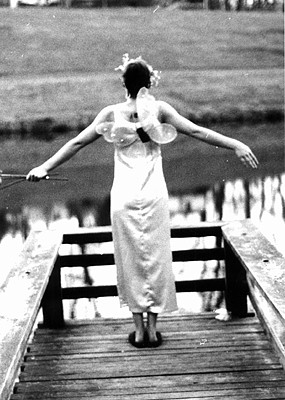 © Jennifer T., Cincinatti, OH