Lost in Tranquility
MAG
November 11, 2009
Consumed by an immaculate illusion,
I clenched my fist in an ignorant attempt to disrupt the haze.
Incoherently, I sat admiring a small spark turn to flame.
The combustion exerted an overwhelming warmth upon the wooded valley.

How I have longed for this warmth, this scenery of disastrous beauty.

A single cloud cast a thick shadow, masking the relentless amounts of smoke.
Undefined shapes and figures fled the forest in an effortless manner,
As if they were only pestered by the presence of the rising heat.
I lay motionless as the hellish inferno irritatingly crept up my body.

This moment, so distinct, was suspended in time.

A torrential rain smothered the fire,
Washing away the embers and all that remained in a river of hope.
As I inhaled my lungs filled with moisture,
Drops of water pierced the blanket of soot that covered me.
Each tear the cloud shed cooled my core,
But no amount of liquid could cease the burning in my eyes.

and the warmth that I once longed for had ­migrated with the wind.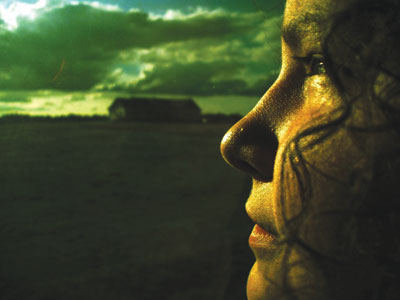 © Crystal E., Charlotte, NC