Intolerance and rejection.
November 10, 2009
I'm alone with my body
Even my name I have forgotten.

I only listen to my breathing
My head emptied of all worry
But also all joy or sadness.

I'm alone in the room of the world.
I'm a lost soul among billions of people.

Because they don't want me.
Because I'm not normal.
Because their normality isn't mine.

But I am someone.
And this empty room should be filled
With a least one person.
To keep me warm.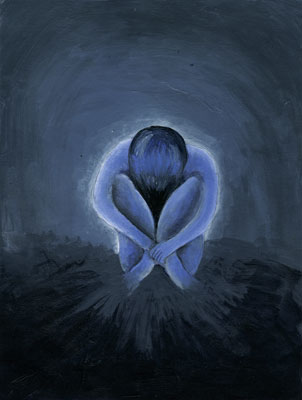 © Becky F., Sacramento, CA