Hello :)
November 10, 2009
Everyone is a stranger until you say hello, "so hello my friend, how are you?"
Come with me, come whistle a tune, lets dance with the moon.
Hello my friend, do you see?
Do you see the stars that shine?
Or beauty in a dandelion.
My dear companion, do you love me?
Do you like who I can be?
Do you feel glad we were introduced, or do you find my manner loose?
Once strangers, we're now best friends, full of grand plans, with joyful occasions that will last until our tragic ends.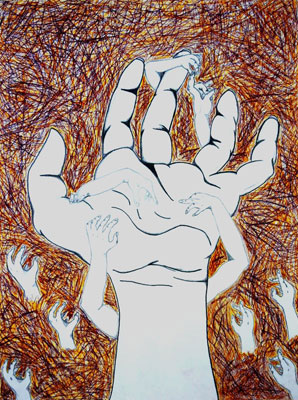 © Ariana R., New Orleans, LA