Detox
November 9, 2009
You were my favorite drug.
While she was yours.
I was just another experiment

to you.
You weren't adicted to me

like i was to you.
At the time you tasted so

sweet.
Then i realized what was

happening to me.
Everytime i was with you

i became addicted even more.
So i've decided to quit,

you're not worth this anymore.
But like every drug addiction

detox is hard.
So very stressful.
And the chances of me relapsing

over you again....
I have no idea.
As of now it's probably a 50/50

percent chance.
Who am i trying to fool?

it's more like 70/30 percent.
Well; off i go on my path to

recovery.
Wish me luck.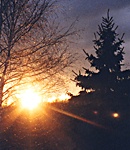 © Christy S., Germantown, NY