Threatening Laugh
November 9, 2009
I'm not really sure if it's you who tears apart and haunts my dreams
because I'm sure that if it were, you would have heard me scream.
Your blackened eyes watch me everywhere I go and I see your evil soul.
Your laugh threatens to break my skull
I know
You know
I know
Even though you're hard to see
I see you staring, watching me
Afraid to move
I stare right back
into your eyes
of unholy black.
At two O'clock AM last night you see
I was tired of you making me scream, so I bowed my head and folded my hands praying to the so-called sacred land.
While waiting for an answer from "god" you sat in my room
and smiled.
and bled.
Your eyes, they are a terrible place. So black, and cold, and filed with grace. They stare unblinking right through me and while staring back, my eyes empty, I realize that you killed me.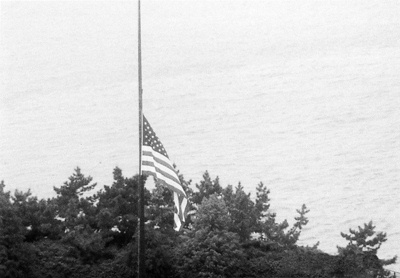 © Jessica E. Pelham, AL