The Sunken Ruins
November 9, 2009
The distint stirs of the Earth bellowed out to the winds,
as the frozen lips of the sea kissed the moon into the luminent skies.

And as the sea faded into a desolate figure, the skies darkened with anger,
following the dancing clouds, the snow caps screamed
and the tranquilized sea broke free.

The fluent melodies strained the transparent cries that flowed through the air,
and the wood-strucken vessel fell deep into the depths of the sea,
with the explorer's lively screams smiling back through the looking glass.

The stirring of the broken glass erupted through their souls
and there was one that shall never change,
one that will never be forgotten, for the memories flowed from their barren bodies,
one expressing how fragile the world truely could be and yet so revengeful,
at the same moment...

the only voice that broke free was of those who were lost
and they were forgotten by man, but not the malicious waters
that destroyed all hope.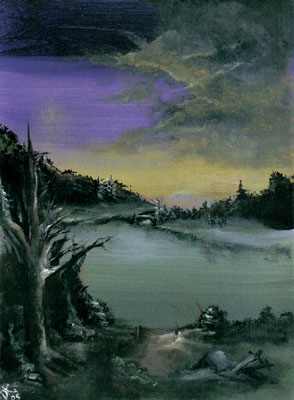 © David K., Birkenhead, UK