Why??
November 9, 2009
It's back, this feeling
of frustration.
I just want to scream,
and let it be known to the nation!

Why do I hunger
For this world's pleasures?
Why can't I understand
That God's love is the greatest treasure?

I'm on my wits end!
Why can't I move on??
This feeling of remorse
Is always so strong!

It makes me feel so lowly.
It makes me feel so empty.
This weight on my chest
Is getting too hefty.

It's like a foul taste
That I can't get rid of.
I need some sort of mouth wash.
It is most definitely God's love.

It's not that He's not loving me.
I'm the one not liking what I see.
I need to have trust that God has a plan.
And it can't be disturbed by any kind of man.

Where to turn next?
God's word is my best guess.
The answers to this world's questions.
The healing of these nasty feelings.

It's just another bump in the road.
An obnoxious, slimy toad.
God will provide what I need most.
He is our Maker, the Holy Ghost.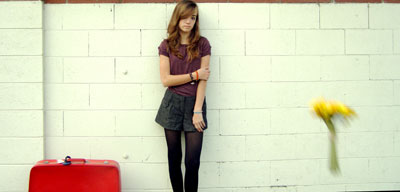 © Austin K., Studio City, CA