No Compromises
November 8, 2009
You are either alive or dead; there is no medium.
In the same way you either are free or are not free.
You cannot be partially free.

I can say whatever I want to say.
I can wear whatever I want to wear.
I can make my life whatever I want it to be.
I can choose to hurt people.
If I do I will have to face the consequences of my actions.
Nonetheless, it is my decision to make.

She cannot say or do what her husband and father forbid.
Her gender determines her fate.
Her clothing hides her bruises.
She is not free.

They cannot say or do what their government forbids.
Their status in society seals their fate.
Should they speak their mind, they risk vanishing forever.
They are not free.

He cannot say or do what his heart wishes.
His religion has chosen his fate.
He would rather live in depression than chance arriving in hell.
He is not free.

There are no comprises in the matter of freedom.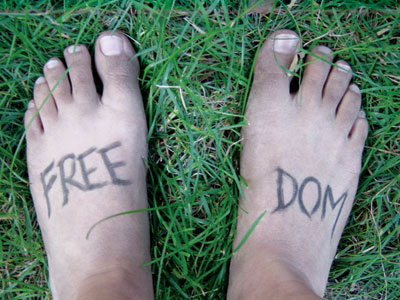 © Anna B., Northville, MI