Where Were You, Beloved One?
November 7, 2009
Where were you?
Through the years of pain and wonder
The times I cried for you
Wished secretly for you
Where were you, beloved one?

Take this
This little piece of me no one knows
Marked with your name, date still to be determined
Everyone moves and goes faster than me
Do you stand in a world like mine waiting too?

I want to be patient
No to give up, give in to minor frivolities
Lose myself in something that is not you
Maybe wanting you is holding me back
But needing you is driving me forward

Eyes search faces, words, other eyes
Looking for a mirror in another's soul
Give me myself, the same I'll do for you
Can't you feel me breathing down your neck
Is that you whispering in my ear?

I look forward to the day when today is yesterday
To when you are always by my side, known completely to me
No worrying if you'll make it to our first meeting
Hoping you won't be too broken, too hopeless
Praying whatever compels you compels me also

Imagining our future causes me to crave you more
It's a life where our past lives fade
All that pain balanced out with equal joy
I suffer now for that life, I know I am not alone
Do my dreams reach you wherever you roam?

Yet I am pushed, trodden upon, told empty lies
They wish to break my faith in you, oh unknown other half
I carry you with me; keep you safe, the opposite of a memory
The opposite of knowing, possessing, sharing
I do not know you, but I persist

Will you hate me for these things life has forced upon me?
Does destiny always get undermined?
Am I not enough, even now, to satisfy you?
Is your heart silent, and am I just crazy?
Is this a game I'm failing miserably at?

Where were you?
When all was said and done and I had nothing to show for it?
When the sea parted and I was left to make my way alone?
How I gripped onto myself so you could later hold?
Where were you, beloved one?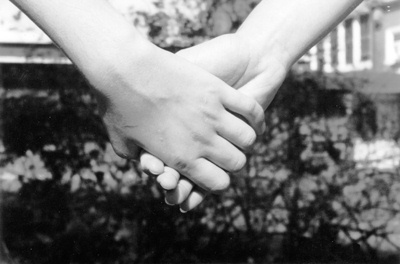 © Lauren G., Pompton Plains, NJ