Never Again
November 7, 2009
My fairytale dreams
Were not quite what they seemed.
My knight in shinning armor,
Is now the face of horror.
The usual, smile on the outside
Fear and pain hidden on the inside.
How could I be so foolish?
To be with a man so selfish.
The process has officially begun,
With bruised arms hidden from everyone
And long sleeves in the summer sun.
Why can't I just turn and run?
His problems with anger
Are putting my life in danger.
Slam me into the floor while I wonder how much more.
How much more can I take
Before I break?
Mistake, after mistake.
My emotions begin to rumble.
He sees me tremble,
But feels no sorrow.
What does that leave for me tomorrow?
The day of awakening is close,
This is not the path I chose.
My mind takes control
It's finally my turn to let anger roll!
As I take one last sigh,
I know it's time to say goodbye.
This time your not returning,
Because now it's your turn for suffering.
It's too late to regret.
I think it's time we both forget.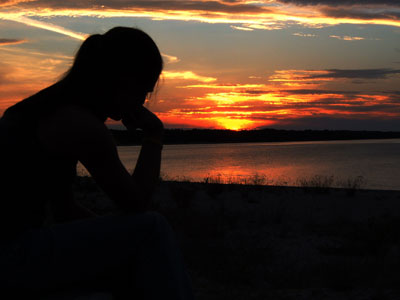 © Hilary L., Rogers City, MI