Clarity
November 6, 2009
I fell in love
With the word clarity
Something
Everyone needs
Something
Everyone secretly wishes for
Just some clarity
Something
Everyone is hoping to see.
Hopeing to believe.
You close your eyes blow a dandy.
You look up and see,
Somewhere
Way up there
Theres where you'll nfind
Some peace.
Some rest.
Some relaxation.
Some clarity.
Something everyone needs
Something that's never clear to see.
Not even when your in his arms
Not even on that dance floor standing on your daddy's feet
Not even when you hold your very first grandchild,
Or on your first day of school kissing mommy goodbye
When you leave for college.
When you make those vows that mean forever…
That's when you want,
That's when you wish,
That's when you pray,
For some clarity.
For every mother to be,
For every father waiting to be,
For every little girl hopeing for that new puppy,
For every grandmother hopeing to last forever,
For every grandfather knowing that forever is already taking place.
For every little boy riding that new bike.
For every 16 year old girl, wanting to be something your not…
Just hold on.
Just stay strong.
Just pray everyday.
Your future is unsure
But just keep on riding the
Twisting, whisking, circling ride,
Just stay on your ride…
On this crazy ride of life.
Your gonna make it through.
Ohh, yes, you'll make it through,
And soon…
Never too soon
You will find,
You will someday find,
Some peace,
Some rest,
Some relaxation,
Just, a little bit of
Clarity.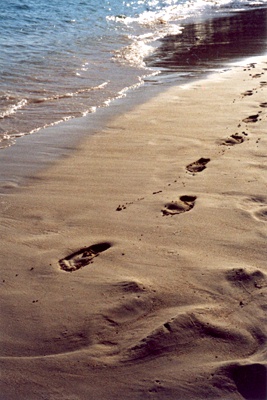 © Ashley B., Potomac, MD