The me withen.
November 6, 2009
Lovely green eyes,
with a childish grin,
freckles spot my cheeks,
laughter spreads,
You wanna see the me within?

Tattos and piercings
my body shouts of sin,
smoke rings surrond,
and the liquor begins a blur,
Sure you wanna see the me within?

The past becoming a shadow,
my life starting to end,
with the music blaring,
and the people shouting,
Ill let you see the me within.

With the nightmares fading,
like resurfacing again,
the sky begins to darken,
and the rain begins,
you've finally seen the me within.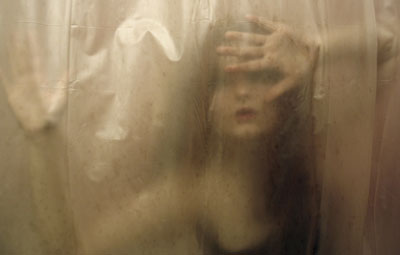 © Emilie E., Tecumseh, OK