The Promise
November 6, 2009
The Promise

Promise me you'll keep in touch
Because this only happens so often,
You told me so
That night under the shimmering lights
Of fireworks falling amongst the trees
That would soon be a distant memory.

Promise me you'll hold my hand
Because in these few moments we're together,
You told me so
That same night we knew was the last
Of what we thought to be so long
That we spent lying on the grass heads up at the lights.

Promise me you won't pull your lips away
Because we should share these last few breaths,
You told me so
That next morning as we had to part
Of which each instant seemed so memorable but
That has now been forgotten.

Promise me you'll come back
Because I believed you
When you said that four letter word,
I told you so,
That first night we spent apart
But it seems that when I asked you for a promise
You couldn't even hold your own.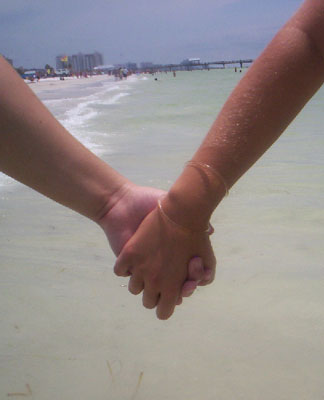 © Belinda H., Palm Harbor, FL