Put the paint on
November 6, 2009
Should I whine?
Should I be mad?
Is it selfish?
To just want to be noticed.

Each passing day,
I grab the sparkling paint,
And once more paint rainbows on my skin.

I walk out proud,
I walk out loud,
"How 'bout now?"
I ask and wait,
But none reply.

They walk right through me,
They ignore my words,
"My rainbows must not be good enough."
I think.

I wash away the paint,
return to the seclusion,
And wait for another day,
To put the paint on again.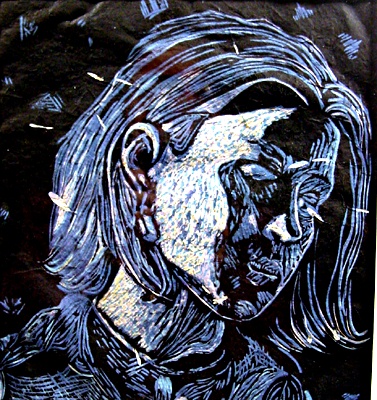 © Lauren P., Spartanburg, SC