Cosmo
November 4, 2009
There is no light but the starlight.
The streets are shut
puddles, locked into place.
Still are the stars and the moon.
Staring,
smiling moon.
As if she planned it all along.
I'm convinced;
the curl of her lip gives her away.
Focus, and I maintain my walking.
And there he goes,
maintaining his walking. Focus.
Until the moment that we pass one another.
Our eyes clink to one another,
opposite poles, thatching onto one another.
Pulling apart is no use in this field.
A slip, a slide, water displaced--a puddle made happy.
The body taking a hit for the subconscious.
The moon retreating in satisfaction.
My sweaty hand, I offer to his.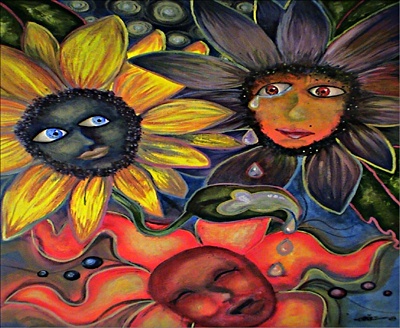 © Christine W., Davis, CA