Bilingual
November 3, 2009
I am bilingual.
I speak a language many people think they know,
Many people would like to know,
And people hear on a daily basis.

I speak a language that takes time to truly know,
Truly understand,
To truly comprehend.
It's tricky,
It can be interpreted in so many different ways.
One phrase can mean one thing to someone,
And something totally different to someone else.

Most people who are of the untrained ear
Think they are hearing something angry,
But to me it's on the contrary,
It's frustrating for me to try and convince them that angry is not the emotion that phrase expresses.

Over years and years of practice
And hours upon hours spent perfecting this language,
It clouds my mind.
Everything relates to it somehow.
I try to speak it to other people,
But they have no idea what to do with it.

I can write it,
I can read it,
I can speak it,
I can play it.

I've grasped this challenging language, I think.
Although I'll admit,
At times I am wrong.

I speak a language that has many variations,
Many parts,
Many skills that can only be obtained through working at it over and over again,
And over time it becomes tedious.

Just like phonics,
I'm hooked.
It's an addiction,
A side-affect being having an itch to speak it every minute of every day.

I speak a language few have been extremely successful at and have been labeled Prodigies.
I speak music.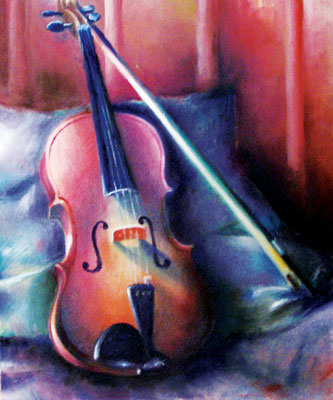 © Betty L., Fremont, CA