Creation
November 3, 2009
The water glistens ever so slightly.
The sun, a perfect parallel to the sea.
Sand sparkles like millions of diamonds scattered across the Earth.
As you look to the sunshine, the shadows are left behind and beauty will exist forever more.
The sun fades and the star of the night awakens.
You walk on strands of moon light as if they have a path to righteousness.
As we walk on Gods' creations, we know that they are beautiful and will exist forever in eternity.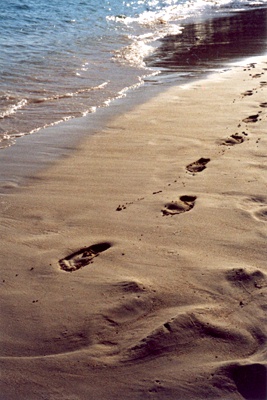 © Ashley B., Potomac, MD