Bare emotion.
November 2, 2009
Truth.
I wish it was just as easy as saying the word.
It gets stopped behind silenced lips.
Each breathe threatening to push it out into the open, unprotected, unpredictable, air.
The air which is filled with unknown wonders and known horrors.
Ears are closed.
Folded ever so carefully,
As if to make sure nothing but sweet covered lies enter in.
Eyes glancing past what doesn't want to be seen, as if they are nothing but invisible matter.
That in fact, don't matter.
Each pulse trying to whisper to open throat,
Trying to get one unimportant word out.
Naked feelings converse with one another, feeling raw emotions brush up against bare skin.
Course, rough, and grainy.
Is that the feeling?
The feeling of something worth mentioning.
Truth.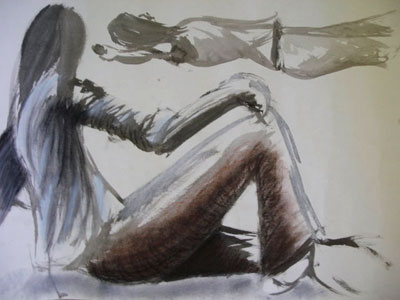 © Carollynn G., Hawthorne, NY