Wondering Mind of the Youthful
November 2, 2009
He looks at her, not me.
that's okay, I guess.
I mean sometimes I don't deserve people like him.
I have a boyfriend.
Then why am I always picturing you as my other half.
I don't like you, but i feel obligated to save you from her.
Like there is this feeling in my chest that makes me drawn to you.
I'm staring out at the brilliant color that the trees shed.
once when i was little i cried because i thought they were dying.
calling for my mothers name wondering why they are sick,
wanting to help them.
they carpet the grassy ground,
standing out against the whitish green fence,
I'm sure it was white when they first painted it,
but like everything nature takes its tole.
I could picture him out there, standing out on top of the leaves
laying there,
staring up at the beautiful shades from the tree.
the almighty god that has seen more than a horoscope.
He'd be lying there waving.
his teeth showing as he noticed me through the windows,
it'd be hard to find me, but he can do it.
or maybe he cant, maybe he doesn't care enough.
That's alright i guess, i can still dream.
dream of being able to love.
i feel scared to love, like i didn't develop something in my brain.
I'm a love mute, being able to hear I love you,
but not being able to say it.
I feel like I should be able to say it, since he looks for me so.
But i can't. Did you not notice that i was lying to you?
only lying to make you stop crying.
I don't know if i love you, I'm too young to love.
Romeo and Juliet fell in "love" and they died,
drinking the poisonous tears,
and stabbing with the blade of regret.
I don't believe i can love, not with you.
Yes, i do love you. As a family member or best friend.
But i do not love you as a lover would.
Thinking of you every second, longing for you touch.
Your hands rub my back, drawing invisible picture against my skin.
I do believe that you love me. I don't know.
You tried so many times to say you loved me,
and i would always reply with "no you don't."
The tree reminds me of the blood my heart sheds,
no longer a glorious god, but a symbol for heart ache.
it's withering, the leaves red from the blood it sheds.
I was right, that tree is dying.
It will come back after a few months,
bigger and stronger than before.
It needs those few months to grieve,
of the loss of summer and spring.
the blood dripping and falling to the ground.
A blanket of it on that so longed green grass.
The fence turning more green, with envy of the better fence.
It's not the wind, but shivers from the tree,
it's cold. Lonely. Needs the warmth of love.
The tree is alone.
I feel bad for the tree, because i feel like the tree is me.
but i do not bleed of sorrow, i do not need months of grieving.
I need years of planning,
of how to tell you how i truly feel.
There is no way except to break your heart.
instead of looking for me through tall clear windows,
you sit on the bench not looking for me,
I'm hiding behind the tall windows, covered in blinds.
Does it really matter?
because your heart will steal be beating when i am done with you.
And the lady will walk her dog as her normal schedule.
And the kids will go to school as scheduled.
And you must do as you would without me,
because I'm not even there, so does it really matter?
truly enough to drive, crawl, or appear here asking for my hand.
They will come find you, notice you aren't there, or not.
They may even turn their back on you.
You can't run away,
you can't give up.
I may not be there but you, you are.
You have to try.
Don't listen to them because they are wrong.
I didn't leave you because you are wrong,
no.
You are all right, too right. Too good to me, and so far away.
I don't know if i can handle it. I know you can't either.
She will come get you. She's been eyeing you for months now.
You may not see it, but i sure do.
You make me want to to cry, why are you so damn stupid?
You have to let me go.
I don't care if it makes him mad at me,
and neither should you.
I'm worth nothing, and you are worth everything.
Get up off your chair you fall so comfortably in and do something.
It's not over yet, no, not yet.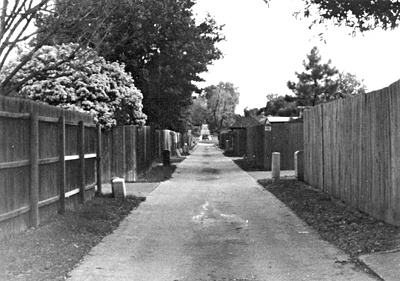 © Jaycee R., Lewisville, TX