The Change Of Life
November 1, 2009
Whose ocean is this?
For now I'll borrow.
Hopefully I can escape my pains and sorrow.
The boat of life
Will hopefully save me.
For the world beyond here
Is driving me crazy.
A storm's coming in from the east.
Not even while escaping can I get peace.
One wave after wave knocks into the samll boat.
Each wave bringing one of my problems afloat.
I can see them clearly now, the rain is gone.
I can see all that was once so distance is now so near.
I see now that I have nothing to fear.
Sweet dreams are back again.
Thanks to the unknown ocean who is forever my friend.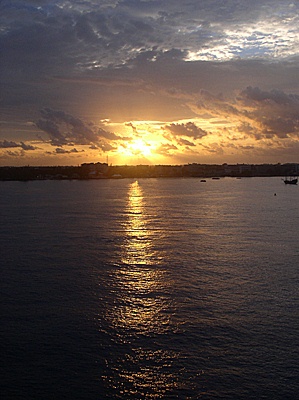 © Rebecca Y., Los Angeles, CA