I Am Desperate And I Am At The End Of The Road
November 1, 2009
I am and desperate and at the end of the road.
There is nothing left in life for me anymore.
My life has always been about running away but now I have no where else to run.
I am desperate and at the end of the road.
As I stare down at the crowd below from five stories they all seem to look like ants staring up at me with unknown intent.
I wonder if they were as desperate as I was.
Maybe they ran out of places to run so they are now looking up to me as if to understand what they should do.
Yet it is me that wonders what I should do.
I feel as if I am alone in this tough world, that there is no one else to catch me when I fall.
I wonder if I did have anyone in the tough, lonesome world if they would catch when I jumped?
I close my eyes, tears starting beginning to slide down my cheeks.
I wonder exactly why I am crying?
Perhaps in joy that I am finally ending my constant marathon and finally getting out of the constant darkness and walking into the light?
Perhaps in fear of pain when I reach the bottom, my body coming into contact with the concrete at smashing speed.
I could not tell which was my reason but that did not matter anymore.
There is a small part of me that says I should not jump off of this building but it is so small that my delirium covers it quickly.
My insanity and desperation finally end my inner battles,
I am going to jump and no one is going to catch me.
Turning around, my heels to the edge I smile slightly before shifting my weight onto my heels causing myself to free fall.
I am desperate and I am at the end of the road.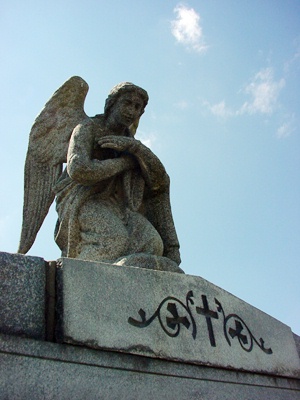 © Greg K., New Lenox, IL