You're weak
October 30, 2009
You can't speak unless it's mean
And if you do its just a ploy
It's not inocent terrorizing
You knew me.
WE were friends
I told you things
Things I thought
a friend should know

You're Weak
And you wouldn't surrive were it not for her.
Our friend.

She's sweet.
But she hates the way you act
She'll stay with you
but only because of what you
used to be like
When you first met

Are you mean to me
because I told you about him.
You dated him once
Years ago
I think you hated that
I got the same guy
even though it sucked for me

You try to make me angry.
Maybe throw a punch
I won't though
because I'm better than you
I can deal.

Embarassment won't do anything
Go ahead
Call me a fag.
I'll call you other stuff

You say I've got know friends
but here's the thing
You are weaker than I thought
Once I've got my friends
You say nothing at all
You sink lower and lower into the corner...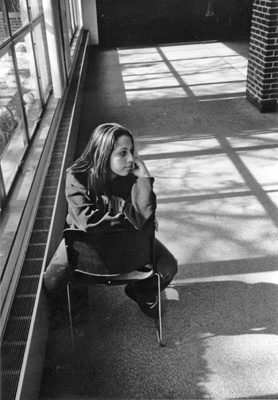 © Leighann E., Westport, MA