The Song
October 30, 2009
I look at myself in the mirror
And ask myself
Why?

Why do I get up every morning
Put on my make up
And do my hair?

The manager comes in
"One minute till show time
Miss Evens", she says.

I nod
A knot forms in my stomach
As I ask myself
Will they like me?

I walk out onstage.
As the lights go on
I see thousands of faces.
Im scared, but have to be strong.

The orchestra starts to play.
I open my mouth
I hear a beautiful sound coming from somewhere
Then I realize that the sound,
That beautiful music is coming from me.

My heart fills with joy
All the fear
And all the what if's disappear

In my heart there's a song
A song that needs to be sung
So I'm finally letting it out, for all to hear.
The music softens
Then comes to an end
Like my song
It stops.

The entire theater is filled with cheers
The sound of clapping and whistling
That's for my song, I think to myself
And for me.

I smile
And I remember
Oh yeah, this is why.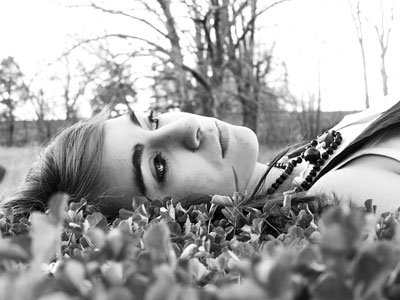 © Jasmine R., Bourbon, MI