Hourglass
October 30, 2009
Back then:
Curiosity,
A hunger unsatisfied.
Gobbling up "baby's first" books,
And Sesame Street,
Like that big bad wolf
I had been told about
Back then:
Fearlessness,
Tirelessly I explored,
Pioneer of the cabinets,
Underneath the kitchen sink.

But-

Age wears away innocence,
Blowing away like great sand dunes.
I know Fear, Anxiety,
Falsehood.
It isn't always a beautiful day in the neighborhood.
Mommy can't kiss away the boo-boos on the inside.

Impossible
To collect every stray grain.
Possible
To sculpt a new future.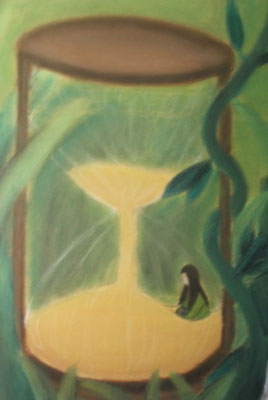 © Carollynn G., Hawthorne, NY