Believe
October 29, 2009
A brisk meadow of shadows past,
Memories sore from Fate's cast,
Grains of sand brought together,
An open sea could find no better,
Broke apart in tides so fast,
Long to meet once more at last,
A bridge so far none thought could reach,
But there's no James without his Peach.

Found upon a hollow tree,
Life to none there seems to be,
A step, a look, a gesture later,
A tree of life could grow no greater,
Silouettes our memories made,
Carved like stone, to hard to fade,
Longing for the night's prance,
Into day, another chance.

Held a gift in as I breathe,
The winds of time so lovely bring,
There's none that seem to exceed,
The words I've heard an angel sing.
Once a year there comes a breeze,
From the west, I long to see,
Along the waves there is a whisper,
Send reply, for how I miss her.

In the night here flew a fly,
Light so bright, it touched the sky,
A speck a dust fell from its eye,
I swear the dust is what had cried.
Fluttered down, it split the night,
Pushed itself with all its might,
A grain of sand it may be,
Here it rests, again with me.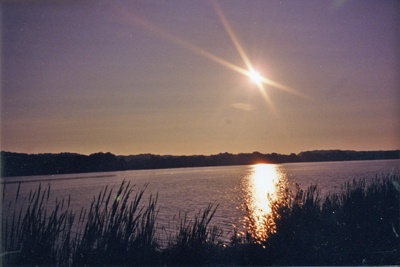 © Gabrielle C., Struthers, OH