Final Days of Summer
October 29, 2009
Final days of summer

Walking on the beach as the sun starts to set,
A couple walks across the sand holding hands.
They gaze into each others eyes.
As they walk, they leave their footprints in the sand,
Each one a different memory.
Collecting shells, taking pictures, and playing all day.
The day started off with fun and adventure.
Climbing up rocks and rolling down hills,
New caves to be explored.
Splashing, diving into the water,
Looking for fun little creatures to play with.

Off, far in the distance,
You see the whales doing flips in the midair,
While the dolphins swim in unison.

They lay a blanket out and put out the food.
Shooting food into each others mouths like their playing basketball.
Laying on the blanket, looking at the clouds
Changing shape and moving from place to place.

As the sun starts to set,
The couple lay there, up against the rocks,
Watching the blending of sea and sky,
For one last time.

As the load up the car,
They look back at all the memories they had made there,
On those final days of summer.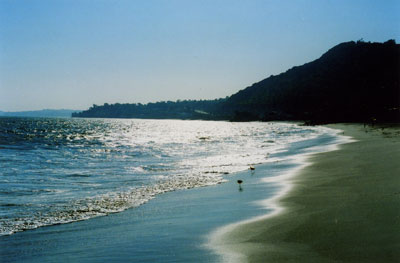 © Adam L., Washington, DC