Elizabeth
October 28, 2009
Lying on the broken glass, a girl once called Elizabeth sheds a lone tear.
The nail polish on her fingers once vivid and bright is now faded, dull, and cracked.
Once a Showgirl her dilapidated dreams lay shattered and destroyed surrounding her limp carcass.
The smooth starch feathers that once adorned her wild mane now stringy and dingy like the fingers that surround her.
She lays strewn about with a bottle of liquid sin gripped ever so carelessly in her hand and a glassy stare in her eyes.
Dried blood encases her body giving her creamy milk skin a rust like appearance.
Tragedy strikes a young girls heart when departed by the murderers unrequited love and lust.
Her unseen Puppeteer cuts the marionette's dangling strings,and all hope becomes reality.
Never be controlled by your fear.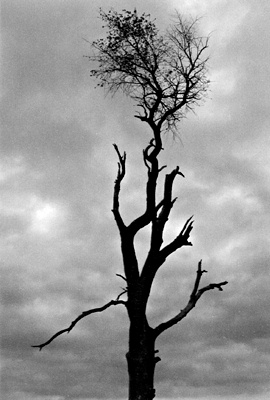 © Cassie H., Carmi, IL