I survive
October 28, 2009
A fogged Cracked vanity sits before a girl.
She stares blankly at her distorted reflection.
Her sallow gaunt face is disguised by her desperation.
A cracked smile she forces upon her face by her last hopes.
Invading her thoughts in wicked prose she tries to cover the previous night's blemishes.
Nothing covers her broken forgotten despair.
A hard life lived upon the rocks of insanity yields useless fruit.
Lively and carefree is absent in her melancholy veins.
Secluded in the fabric of her disillusioned mind she hides safely from her accused deeds.
Accused by society and living in fear she does not exist.
She is forgotten and dismissed.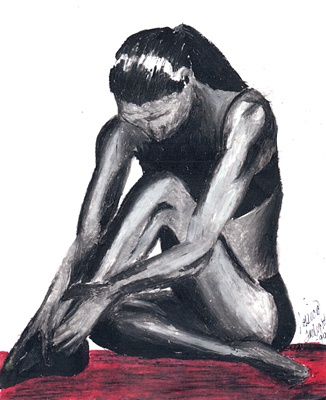 © Jessie Y., Ahwahnee, CA