me and my car
October 27, 2009
i'm just driving this shiny red corvette
like it's the only thing i know,
this crazy burnin' up feeling
eating me up in my insides,
those rubber black tires slicing the streets
like cheese,
my knuckles fishbone white on the steering
wheel,
holding it like i never want to let go,
and i don't
because i'm scared,
what if i fall right over the edge?
so i'm driving real fast
real crazy
real speed,
and from my peripheral i can see
how snatches of the world zoom
by in blurs of green and blue and
yellow,
like blended colours in blobs
outside my window
and i'm thinking
(but not very clearly)
that maybe this is how life should be,
how it should
really
be.
so fast and too quick so you can't
see anything good at all
and you don't ever have to worry
about it either.
i keep on keeping on
and before i know it
i've reached the horizon,
the biggest dead end
you'll ever see,
and i have to stop,
so i slam on those brakes
stomping so hard my foot punches through
the metal and my soles are
scraping asphalt.
for the first time during
this joy(less)ride i breathe
and look up--
everything is still and
quiet,
and i'm seeing the whole big picture of things
and my mind's clearing up
my heart's not thumping mad anymore
and i smile,
because this is where i come to
when the world doesn't make sense anymore.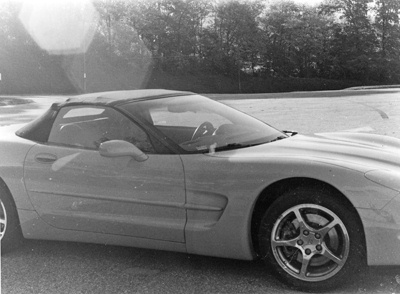 © Sylver S., Milford, CT